What Are the Best Deals On New Jeeps Near Aurora, IL?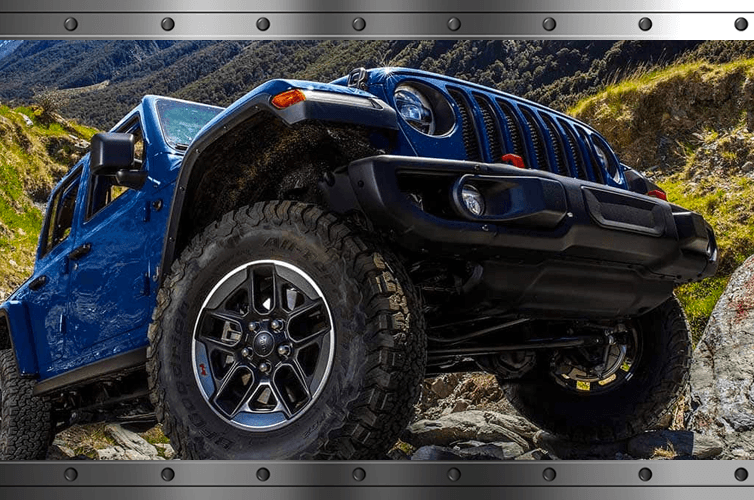 Are you in the market for a new Jeep? St. Charles Chrysler Jeep Dodge Ram is your one-stop shop for new or used Jeeps. We have the best deals on new Jeeps near Aurora, IL. Whether you need more space, want to go off-roading this summer, or looking for a fuel-efficient and reliable daily driver–there is a Jeep for all your personal needs.
Lease A New Jeep Near Aurora IL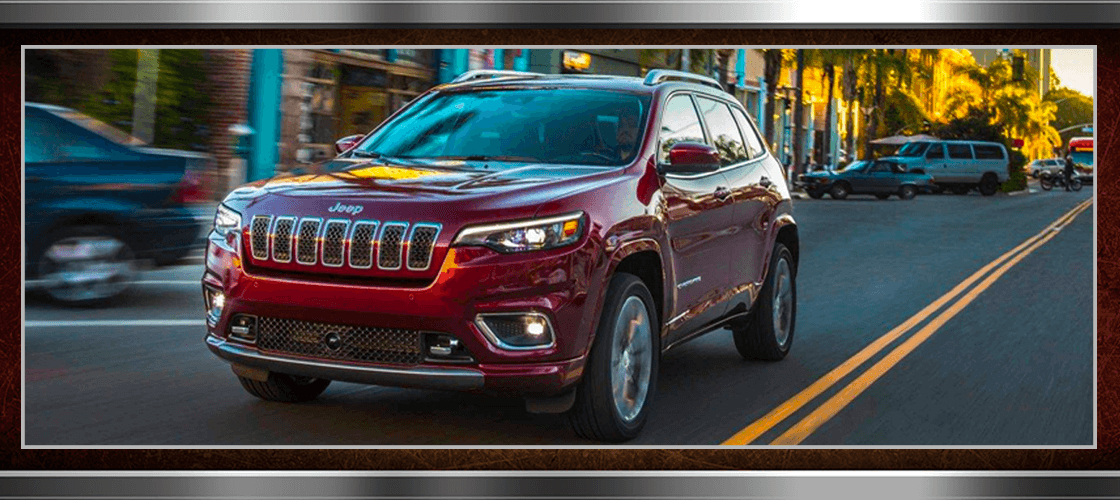 Cruise into summer with the best Jeep deals on Jeep Wranglers, Jeep Cherokees, Jeep Grand Cherokees, Jeep Renegades, Jeep Compasses, and even Jeep Gladiators! Depending on what you plan to use your Jeep for will determine which Jeep is best for you. Take our questionnaire to help you find the Jeep that fits you best. 
If you enjoy:
Off-roading
Driving with the doors and top down
Customizable options
then the Jeep Wrangler would be the best match for you because of its endless performance capabilities, soft or hard top options, and 10 exterior colors to choose from!  
If you are looking for: 
Crossover SUVs
4×4 Capability
Two-tone sunroof
then the Jeep Compass will appeal to you due to its stylish accents, modern technology, and rugged capability in a neat package. 
If you are browsing for:
Subcompact SUVs
Fuel-efficiency
Affordability
then the Jeep Renegade will be the perfect choice for you due to its refreshing bold look, all-new turbo engine, and fuel efficient gas mileage that delivers up to 32 hwy mpg.  
If you are searching for:
Compact SUVs
All-weather capability
Turbocharged engine
then the Jeep Cherokee would be right for all your adventure cravings due to its enhanced performance in the all-new available 2.0L turbocharged engine, all-weather 4×4 capability, and improved efficiency. 
If you like:
Standing out from the crowd
Mid to full-size SUVs
Spacious interior
then the Jeep Grand Cherokee would be your ideal driving partner with its 20-inch wheels, stylish LED lighting, 8.4-inch touchscreen, and exotic, handcrafted leather and wood trims in the cabin. 
If you want:
Truck capability
Towing/hauling capacity
Off-road capability
then the All-New Jeep Gladiator has all of these incredible functionalities and more to suit your business and personal needs. The All-New 2020 Jeep Gladiator has the Best-in-Class towing capacity up to 7,600 pounds and offers multiple ways to keep it all secure.
If you are looking for the best deals on new Jeeps, St. Charles Chrysler Jeep Dodge Ram is your premier local dealer! Whether you want a new Jeep Compass, Jeep Cherokee, Jeep Grand Cherokee, Jeep Wrangler, Jeep Renegade, or Jeep Gladiator–we carry a wide variety of Jeep models that will fit your budget and lifestyle.

View Inventory