How to Prepare Your Jeep Wrangler For Off-Roading Season Chicago IL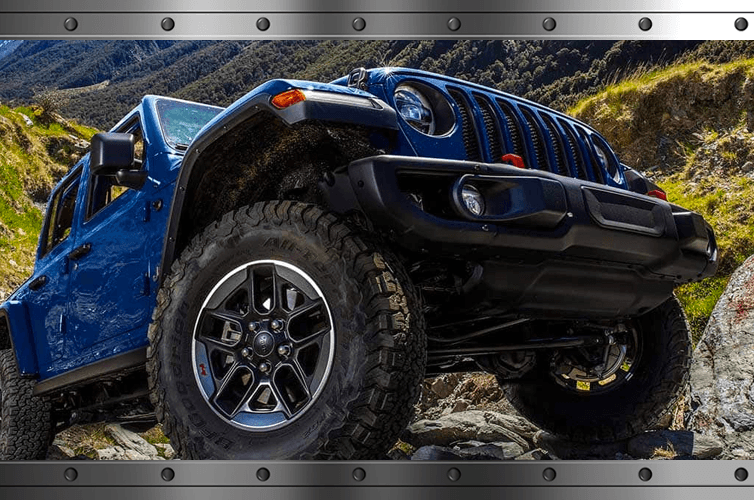 With spring in full swing and summer right around the corner, the upcoming season is a Jeep owners favorite. Before hitting the trails, there are a few key pointers and tips to keep in mind to make your Jeep off-roading experience less worrisome and more adventurous!
Recovery and Emergency Equipment
Check Your Ride
The first and foremost rule of thumb applies to inspecting your ride before leaving for the unbeaten path. Take a moment to inspect the fluids in your Jeep like the coolant, transmission fluid, oil, etc. If you want to be on the safe side, stop into St. Charles Chrysler Jeep Dodge to have one of our skilled service technicians take a look at your Jeep, so you can have peace of mind.
Avoid "Puddles"
While frequent Jeep off-roaders are probably already aware of this, do not drive into water that you are unaware about the depth of. While some puddles may appear shallow, they can swallow up your entire vehicle which can be messy!
Inspect Your Tires
This one should be a no-brainer whether you plan to off-road or are simply making a run for groceries. Did you know that switching your tires out for the summer is just as important as the winter? Often all-season tires are simply not good enough to sustain Chicago winters. While Jeeps come standard with tires that are built for tougher terrains, if you are planning to embark on an intense off-road session, you may consider a refreshed set. New tires will ensure you have all the traction to tread all kinds of terrain from rocky to muddy to uneven.
Recovery Supplies
Sticky situations find us all in the midst of when we least expect it. Some of the most important tools you should have in case you need a helping hand are recovery supplies such as a set of Barricade Tire Deflators. Depending on the terrain you are about to confront, this allows you to deflate your tires to a preset pressure and overcome any obstacle. Other supplies may include: towing shackles, commercial rated tow straps, and gloves.
Tool Box and Emergency Equipment
The off-roading journey is incomplete without preparing yourself first! By that we mean packing the basic survival kit: plenty of food and water, a spare key, sleeping bags, a map, flashlight, and a compass. If you get stuck in the middle of your adventure or break down, consider these items as your off-road essentials!