Compare the Exterior in the 2019 Jeep Renegade vs 2019 Kia Soul Chicago IL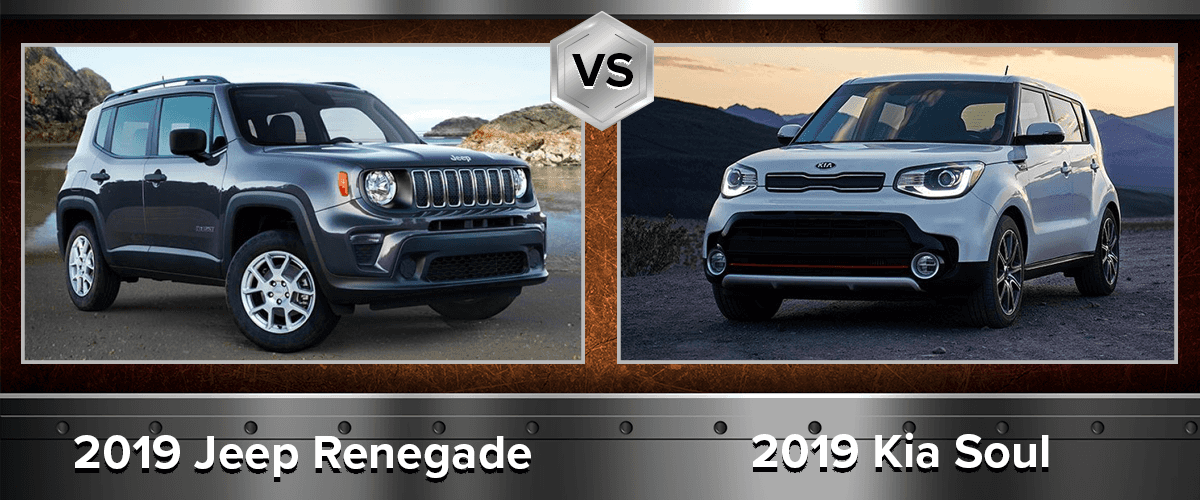 When it comes to subcompact crossover SUVs, the 2019 Jeep Renegade and 2019 Kia Soul stack up well next to each. If you are looking for a Compact SUV, these two models are popular choices amongst the U.S. population. While the 2019 Jeep Renegade may appear similar to the 2019 Kia Soul, it stands apart from its rival in many ways.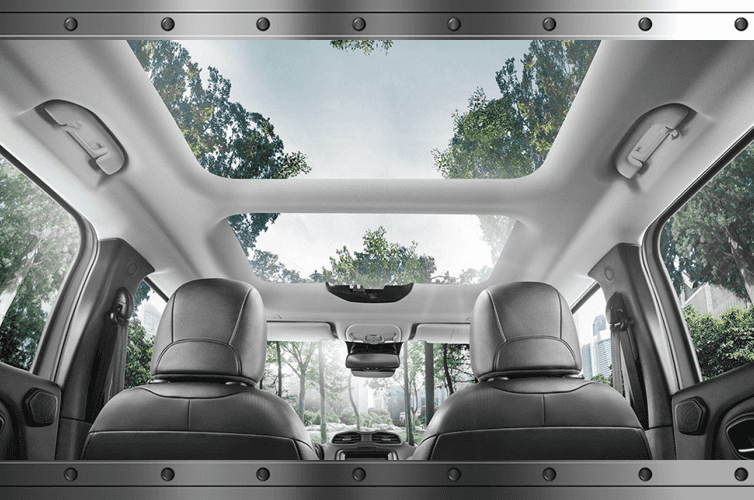 2019 Jeep Renegade vs 2019 Kia Soul Capability Features Chicago IL
Although the 2019 Jeep Renegade is categorized as a "Compact SUV", never underestimate its power! The New 2019 Jeep Renegade comes with a 1.3L MultiAir® engine with Direct Injection and 9-speed automatic transmission. The efficiency of this powerhouse is unique that channels up to 177 horsepower and 210 lb-ft of torque. On the other hand, the 2019 Kia Soul comes equipped with a 6-speed manual transmission that emits 130 horsepower and 118 lb-ft of torque.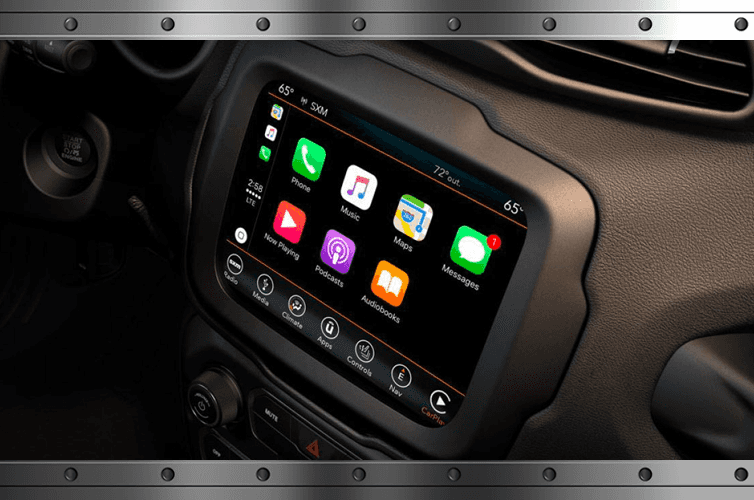 2019 Jeep Renegade vs 2019 Kia Soul Safety Features Chicago IL
Ready for twists and turns? The 2019 Jeep Renegade is! It offers the perfect balance of thrills and peace of mind. The Renegade's advanced safety and security features are prepared to assist you in unexpected situations while monitoring your driving status. What makes this small SUV seem so big? It has seven standard airbags, automatic high-beam headlamps, and over 70 safety features to boost your confidence on and off the road. Likewise, the 2019 Kia Soul also has its own range of safety features including 3-point seat belts for all seating positions, dual front advanced airbags, hill start assist control.