Best Jeeps For High School and College Students Chicago IL

The academic school year is almost over which means graduation is right around the corner! For both high school and college graduates, this signifies a time for making challenging decisions.
High school graduates may be faced with decisions such as: Should I go to college or enter the workforce? If so, which college should I attend? Do I stay home and commute or live on campus? What should I major in? What transportation will I use to get around? Am I going to need to purchase a car?
On the contrary, recent college graduates may be wondering: Should I continue my education by attending grad school? If so, which school(s) should I attend? What graduate program should I pursue? Should I try finding a job in my field? How do I start the job hunt to my dream career? How will I get to my first career or full-time job? Will I need to upgrade my car or buy a new car?
If purchasing a new or used car crosses your mind as you approach high school or college graduation–you're not alone! At St. Charles Chrysler Jeep Dodge Ram, we're here to help high school and college students find their dream car while being affordable, fuel efficient, and reliable. Whether you are a first-time car buyer or parent looking to purchase a car for your high school or college graduate, you've reached the right place!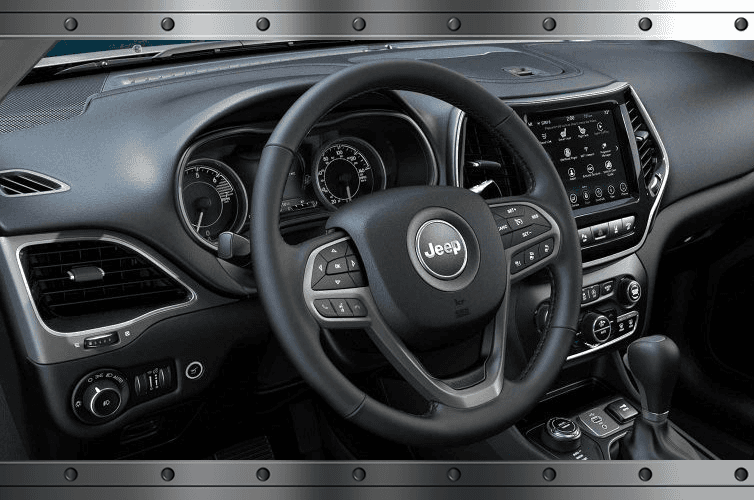 Jeep Affordability Chicago IL
One of the most important factors when shopping for a new or used car especially for our high school students and college students is: affordability. For obvious reasons, most high school and college students are unemployed or have part-time jobs that pay minimum wage; therefore, looking for a car that is affordable comes first on their radar. If you are looking for an affordable new Jeep, these vehicles are a great place to start browsing:
2019 Jeep Renegade
2019 Jeep Compass
2019 Jeep Cherokee
Each of these *MSRP ranges start from approximately $18K to $25K, that makes them an outstanding choice when it comes to affordability.
Jeep Fuel Efficiency Chicago IL
Fuel efficiency is another important factor that young car shoppers browse for in their first or upgraded car. As a high school student, you may need to drive yourself to school, work, and other obligations you may have like soccer practice or band ensemble. However, as a college student, you will need a fuel efficient car to take you to school (if you commute) or live off campus, grocery shopping, your part-time job, etc. Regardless, if you plan to drive often–a fuel efficient Jeep can ensure you will get the most bucks for your miles! After all which high school or college student doesn't love saving money?
| | | |
| --- | --- | --- |
| 2019 Jeep Renegade | 2019 Jeep Compass | 2019 Jeep Cherokee |
| 22 mpg city | 23 mpg city | 23 mpg city |
| 30 mpg highway | 32 mpg highway | 31 mpg highway |
Reliable & Safe for First-Time Car Buyers Chicago IL
When purchasing a new or used car, a primary concern that car shoppers have is reliability. Whether a car is reliable or not typically refers to the model you are considering, but with a new Jeep–you need not worry. Jeep® brand vehicles are considered one of the most reliable, capable, and safest models in the SUV segment.
| | | |
| --- | --- | --- |
| 2019 Jeep Compass | All-New 2019 Jeep Wrangler | 2019 Jeep Grand Cherokee |
| ParkView® Rear Back Up Camera | Pressure Monitoring System and Full-Size Spare Tire | Adaptive Cruise Control |
| Seven standard airbags and a chassis | Front and side airbag | LaneSense® Lane Departure Warning with Lane Keep Assist |
| Blind Spot Monitoring and Rear Cross Path Detection | Passive Entry System | Parallel and Perpendicular Park Assist |