If you have been contemplating purchasing a Jeep Grand Cherokee SUV, there is no better place to begin and end your search - St. Charles Chrysler, Dodge & Jeep.  We are well-known for helping customers throughout the Greater Chicago Metropolitan Area get into the driver's seat of the best Jeep Grand Cherokee SUV at the most awesome Jeep Grand Cherokee price.  Further, our remarkable sales associates are renowned for delivering the best customer services in the industry!  In addition, we are also recognized for offering the best deals on a Jeep Grand Cherokee lease.  Our terrific service staff at St. Charles CDJ is also distinguished for always placing customer satisfaction as our top priority. Naturally, it makes perfect sense that when Carpentersville residents are trying to find the best Grand Cherokee 4 x 4 for sale St. Charles CDJ is the only name they need to know.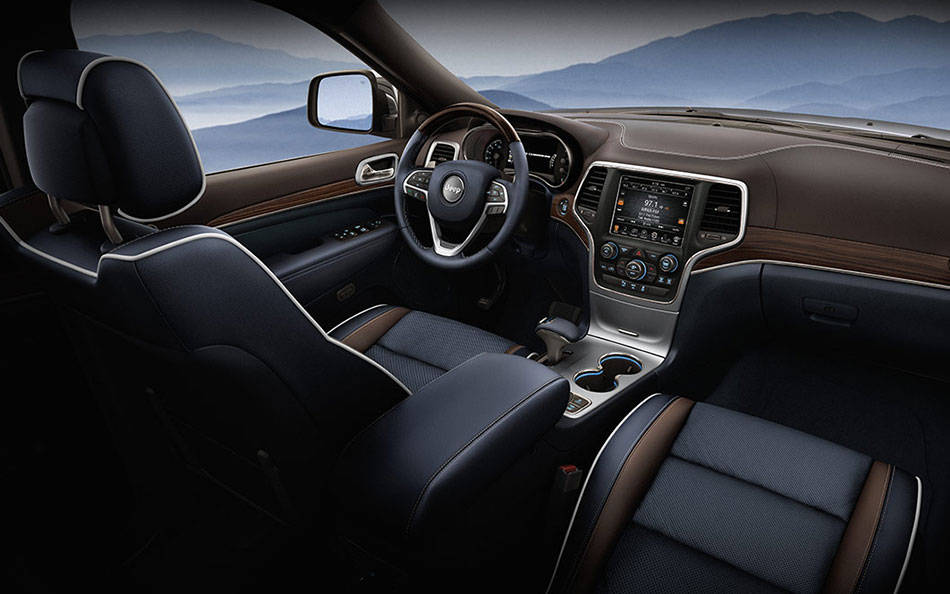 Carpentersville Jeep Grand Cherokee For Sale
 Carpentersville, Illinois has more than 38,000 residents and is in Kane County.  St. Charles CDJ is conveniently located only 15 miles south of Carpentersville.  It is no mystery why Carpentersville customers prefer the Jeep Grand Cherokee SUV to its competitors.  That's because it has received more awards than any other SUV.  For four consecutive years, the Jeep Grand Cherokee has been elected the "Official Winter Vehicle of New England" by the New England Motor Press Association.  Moreover, our Carpentersville customers like that their new Jeep Grand Cherokee EcoDiesel has been named the "2015 Green SUV of the Year" by Green Car Journal, besides being granted the "SUV of Texas" award for the fifth year in a row, the "Mid-size SUV of Texas" and "Mid-size Luxury SUV of Texas" by the Texas Auto Writers Association.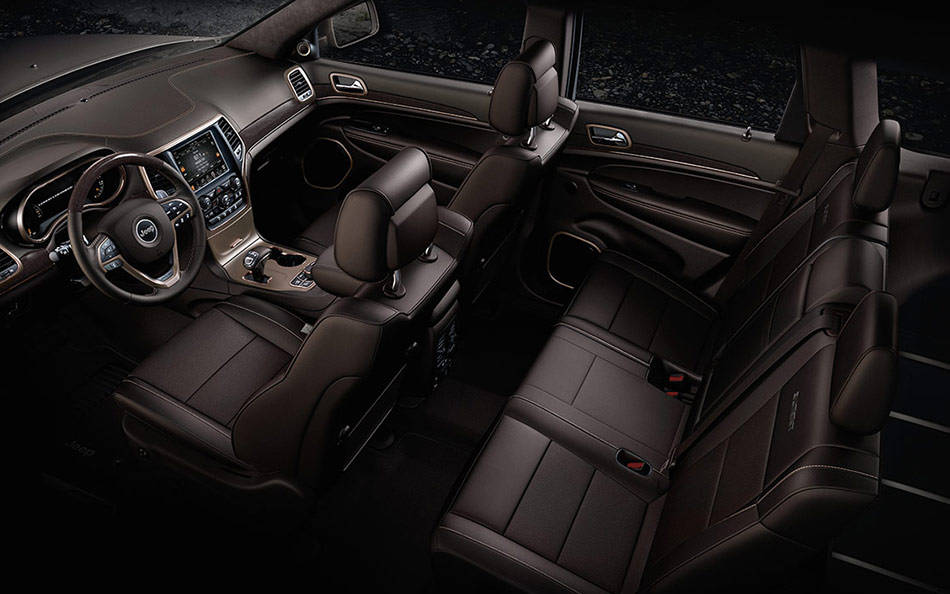 Carpentersville Jeep Grand Cherokee SUV
 The Jeep Grand Cherokee has also been designated "Best-in-Class" for fuel economy.  The 2015 Jeep Grand Cherokee 4 x 4 has it all, including the ability to:
Be Seen;
See more; and
See better!
 Your HID headlamps with signature LED accent and daytime running lamps define the 2015 Jeep Grand Cherokee and ensure you will be seen.  The adaptive HID headlamps swivel in response to the driver's steering to better illuminate winding roads in the dark so you are able to see more and to optimize forward lighting, HID headlamp washers help clear accumulated snow on your headlamps so you can see better.  So, St. Charles CDJ will not only meet your expectations, but we consistently surpass them!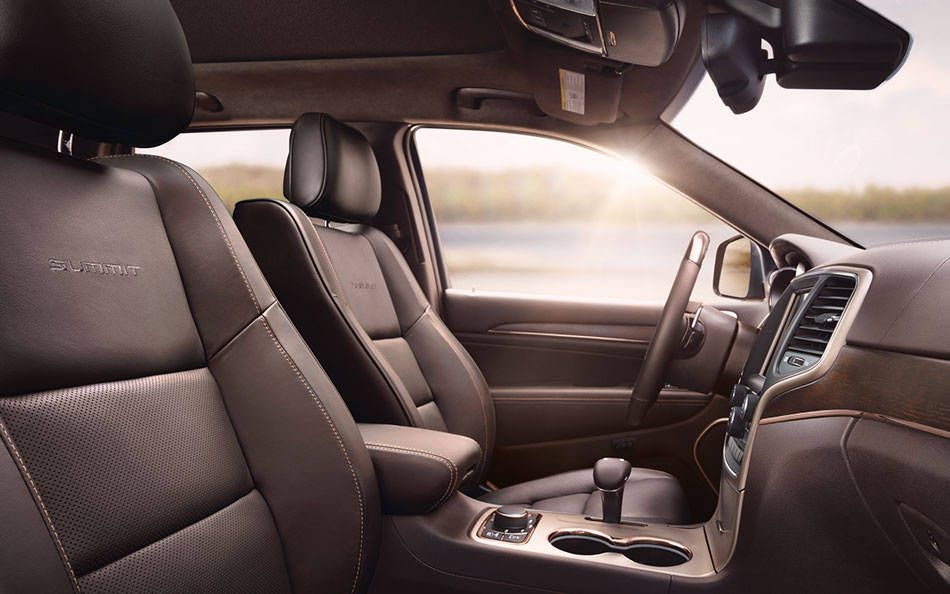 Carpentersville Jeep Grand Cherokee Lease
 Carpentersville countless beautiful parks in its community.  Whatever your interests, whether it's sports, walks along the riverfront or visiting memorial and historical structures, Carpentersville delivers it all!  Fishing along the banks of the Fox River from the John "Jack" Hill Memorial Park is a popular recreation for young and old alike.  Carpenter Park provides numerous recreational activities, and the woodland area of the Keith Andres Memorial Park offers a great place to hike and enjoy nature's bounty.  Another inviting riverfront park, Timothy R. McNamee Memorial Park, has easy access to a canoe launch, a shaded gazebo and fishing platforms. 
 Carpentersville Jeep Grand Cherokee Price
 To reach St. Charles CDJ from Carpentersville, head south on IL-25 S; turn right onto East Main and drive to St. Charles Chrysler, Dodge & Jeep.  For more information about our services or to schedule a test drive in a 2015 Jeep Grand Cherokee 4x4, call us at: (877) 768-4955, today.
Carpentersville Jeep Grand Cherokee | Carpentersville Jeep Grand Cherokee For Sale | Carpentersville Jeep Grand Cherokee SUV | Carpentersville Jeep Grand Cherokee Lease | Carpentersville Jeep Grand Cherokee Price | Carpentersville Jeep Grand Cherokee MSRP | Carpentersville 2015 Jeep Grand Cherokee 4x4 | Carpentersville Grand Cherokee 4x4 For Sale